Tuesday, March 23, 2010
I'm a proud tightwad, so when someone gets 30 cents out of me, it's a life event.
The other day I was at Barnes & Noble in Dublin and after I ordered my small coffee (so cheap!) the barista did something a bit unexpected. She held up small and medium cups next to each other and said this:
"Do you want the medium? It's only 30 cents more."
Guess what I did? I got it.
If you multiply this simple customer interaction (transaction) for that location then consider the thousands of stores, you're suddenly talking about millions more per year in coffee sales. Wow.
Sunday, March 21, 2010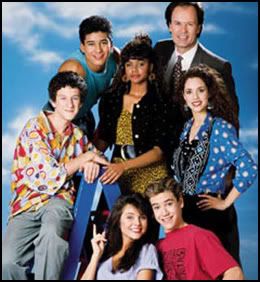 I often wonder: if hard space is more or less unlimited, why are we not constantly snapping photos, video, and recording audio? For example, why don't we:
email our parents who live far away with video of what our garden looks like?
send our friend a picture of an outfit from the dressing room when we need that extra nudge to buy something cute?
use video conferencing rather than calling?
record a song we like so we can look up the lyrics later or ask our music genius friend'what is that crazy instrument?'
In my estimation, there are a few reasons:
We are still stuck in a mindset that space is limited. In other words, you don't "waste" video on something that won't be treasured for years to come.
We balk at filling up terabyte drives with our own drivel because we are already using facebook for that very purpose.
It's hard enough organizing real family photos into albums why create even more content that we'll then have to organize, maintain or otherwise manage?
We haven't yet absorbed the fact that our phones are really powerful computers. We can not yet fully take advantage of what our phones can do for us.
We don't want to seem weird. I mean, everyones already on their phone all the time and sometimes when you take a picture in a store (like me in See's Candy yesterday) you don't want to feel awkward after you are told that photos aren't allowed.
Privacy. We don't want our embarrassing outfit that really wasn't flattering showing up on fail.com.
Think & discuss. If you have any other additions to these "why don't we" examples please comment!